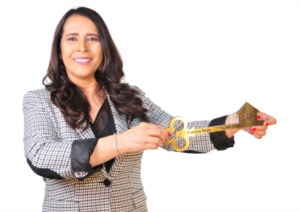 Patrícia Vega moved to the United States from Brazil in 1999 to start a new life with her only son Gregory. She always had an independent and entrepreneurial mentality, dating back to her post-graduate days. So, in 2005, she decided to put her years of experience as the owner of a couple of different retail companies to work in Real Estate. She has been satisfying her clients' specific needs since then, using her business & market knowledge and vast negotiation abilities.
She is a passionate and market-savvy professional who puts her clients' satisfaction and best interests first. She is a Realtor, an accomplished agent/broker, a homeowner, and also an investor. Patrícia, who has a Business Management degree, began her first business in Brazil when she was 19 years old. Since relocating to the United States, she received an Associate Degree in Arts. She has, however, devoted a significant amount of time mastering the Real Estate Industry.
With a team of professionals specialized in each and every step of the Home Purchase Process, Patrícia's team went to work earning repeat business and word of mouth referrals in the Real Estate Business.